Healthpoint Earns Multiple 'Center of Excellence' Accreditations from the Surgical Review Corporation
05 Apr 2021
Press Release
Abu Dhabi, United Arab Emirates:
The Surgical Review Corporation (SRC), an international body for reviewing patient safety and quality of care in medical facilities, has designated Healthpoint's Orthopedic Surgery, Joint Replacement and Minimally Invasive Surgery specialties as 'Centers of Excellence'. This makes a total of four such honors for the Mubadala Health partner, which recently had its Metabolic and Bariatric Center reaccredited as a Center of Excellence.
The US-based SRC accredits the top hospitals and ambulatory surgical centers in the world based on delivery of safe and effective patient care. Facilities must meet 10 stringent requirements to be deemed a Center of Excellence, including a demonstrable commitment to excellence, a minimum number of procedures performed, a full complement of consultative services, regularly scheduled education for staff, a comprehensive patient education program and continuous quality assessment through collection of outcomes data.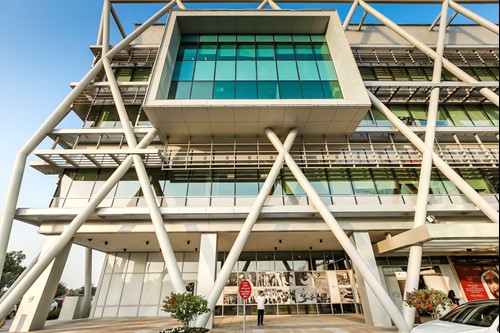 Omar Al Naqbi, Acting Executive Director of Healthpoint, says: "We are extremely proud of these departments and their teams as these accreditations are a direct reflection of their tireless dedication to ensuring the best patient outcomes possible. It also demonstrates to patients that Healthpoint delivers world-class levels of service locally, which supports Mubadala Health's objective of obviating the need for the UAE's population to travel overseas for highly specialized medical care."
All three of the newly accredited Centres of Excellence fall within Healthpoint's Orthopedic and Sports Medicine department. Dr. Nagib Atallah Yurdi, Head of the department, reports that the average number of orthopedic patients is approximately 5,000 per month, while around 160 to 230 surgeries are performed on average each month.
Dr Atallah Yurdi says: "I believe this certification provides peace of mind for patients as they know they are getting the highest levels of patient care in the safest environment and the most efficient treatment possible. The accreditation process is extremely thorough, and the SRC reviews everything from our standards of equipment to the training of our staff."
His colleague Dr. William Murrell, who serves as Physician Program Director for the Orthopedic Center of Excellence, explains that specific medical professionals from service lines who are committed to achieving defined standards for patient safety and care quality can also be accredited along with the center. He says seven surgeons in the department have earned the accreditation "Surgeon of Excellence in Orthopedics', while another is a 'Surgeon of Excellence in Minimally Invasive Surgery'.
Dr. Murrell adds: "In addition to the accreditation, our orthopedic patients will also benefit from the centralization of all of our orthopedic services early this year. All of the services related to orthopedic care, including physiotherapy, will be located in a single newly renovated center on the ground floor. This allows seamless access to services for patients and enhances coordination of care between the multidisciplinary team members working together on a patient's case."
Heatlhpoint's Bariatric and Metabolic Surgery Center, which was the first center of its kind in Abu Dhabi to be accredited as a Center of Excellence in 2017, centralized its multidisciplinary team in a similar way in 2019. In this way, patients have access to surgical, medical, psychological and dietary weight-related services in a single location within Healthpoint's Zayed Sport City Abu Dhabi campus.
Dr. Mohammad Al Hadad, Head of the Bariatrics and Metabolic Surgery Center, says of its recent reaccreditation, "The continual review process motivates and inspires us to continue to grow and improve. As a department, we have celebrated several milestones recently, including completing 2,000 bariatric surgeries.
"We have also been working towards elevating the standards of obesity care in the region in general, having recently co-organized the second UAE Obesity Conference as well as the regional Strategic Center for Obesity Professional Education (SCOPE) conference in collaboration with partners such as our fellow Mubadala Health providers and the World Obesity Federation."
Acting Executive Director Al Naqbi adds that Healthpoint will be working towards applying for further certifications for other departments in future. "We are committed to providing the highest levels of safe, quality care and these accreditations reaffirm that we are achieving this goal."