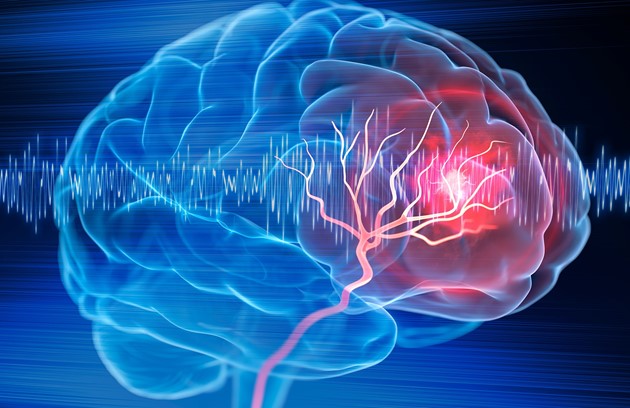 Our multidisciplinary approach involves personalized pain management treatment plan by a board-certified team including pain physicians, behavioral medicine specialists, physical therapists and medication management through a personalized pain management plan that aim to alleviate or eliminate pain and improving the quality of life.
Services Offered
Cryoablation: A novel treatment that uses extremely cold gas to freeze peripheral nerves to successfully treat various pain conditions.
Peripheral Nerve Stimulation (PNS): A minimally invasive procedure that targets our peripheral nerves. A tiny wire delivers electrical stimulation at the exact source of the pain, which changes the way the brain perceives the pain. PNS is a safe and reversible procedure that can treat pain associated with chronic neuropathic pain of the upper and lower extremities, shoulder and knee pain, groin pain or nerve damage after surgery, chronic back pain and more. Read More
Spinal Cord Stimulation (SCS): A small device is implanted near the source of the chronic pain and delivers electrical impulses which interfere with pain signals before they reach the brain.
Dorsal Root Ganglion Stimulation (DRG):  A novel device designed for patients suffering from focal neuropathic pain related to Complex Regional Pain Syndrome (CRPS). Similar to traditional Spinal Cord Stimulation, DRG delivers electrical signals to the dorsal root ganglion, a bundle of nerves just outside the spinal cord.
Epidural Steroid Injections (ESIs): Often used to treat nerve pain, which radiates from the spine down and can cause sharp pains to shoot from the lower back into the legs, or from the neck into the shoulders and arms.
Medial Branch Blocks (MBB): Used for the diagnosis and treatment of pain related to arthritis of the small joints of the spine, including the neck, mid and low back pain. If the patient experiences good pain relief from the procedure, they can be a candidate for radiofrequency ablation.
Radiofrequency Ablation (RFA): A device is used to deliver an electrical current and heat to the small nerves of the spine and joints. It can provide long lasting pain relief to patients suffering from chronic neck and back pain as well as patients suffering from knee, hip and shoulder pain due to arthritis.
Cooled Radiofrequency ablation (COLIEF): A device that can help patients suffering from knee, hip and shoulder pain. This minimally invasive treatment targets nerves that transmit pain signals, and it's the first and only radiofrequency treatment FDA-cleared for the relief of osteoarthritis knee pain.
Transdiscal Biacuplasty: A novel procedure, used to treat back pain due to intrinsic intervertebral disc problems, or "lumbar discogenic pain", which applies heat to the outer part of the disc between the lumbar spine vertebrae and ablate the neurons that generate pain sensations.
Stem cells: Stem cell therapy is a procedure that uses a person's own healing capacity to treat the degenerative disc disease and the arthritis. Cells are harvested from the person's fat tissue and then injected into the discs and the facet joints.
Platelet-Rich Plasma (PRP): A patient's own platelets are injected to improve the function of tissues. The treatment is not widely available in the UAE, but can offer relief for patients following sports injuries, or for those affected by osteoarthritis of tendinitis.
Other pain management services include the following injections:
Intramuscular and trigger points
Epidural steroid
Facet joint
Nerve block
Sympathetic block
Conditions We Treat
Chronic headache and facial pain
Cervical & Lumbar degenerative disc disease
Chronic abdominal pain
Chronic back pain
Chronic joint pain including Knee, Shoulder, hip pain and osteoarthritis
Chronic neck pain
Chronic pelvic pain
Complex Regional Pain Syndrome CRPS
Failed back surgery syndrome
Myofascial muscle pain
Neuropathy including diabetic neuropathy
Osteoarthritis of the spine
Pain after peripheral nerve injuries
Sciatica
Shingles pain and post herpetic neuralgia PHN
Spinal Stenosis
Painful Spasticity and Dystonia
Post Stroke Complications
Cancer-related pain
Our Specialist Doctors
Dr. Manjusha Mohanan

Specialist Anesthesiologist & Interventional Pain

Dr. Manjusha Mohanan

Specialist Anesthesiologist & Interventional Pain

---

Dr. Mohamed Ibrahim Sayed Elahl

Consultant Anesthesiologist & Interventional Pain

Dr. Mohamed Ibrahim Sayed Elahl

Consultant Anesthesiologist & Interventional Pain

---

Dr. Tamas Zsidai

Consultant Anesthesiologist & Interventional Pain

Dr. Tamas Zsidai

Consultant Anesthesiologist & Interventional Pain

---
Patients & Visitors
Insurance Partners

We partner with a number of health insurers to offer healthcare coverage for our patients.

Location & Opening Hours

Conveniently located in Abu Dhabi Zayed Sports City, Healthpoint is easily accessible and can be reached by public transport or car.

Facilities & Services

We are committed to providing five-star service to our patients.

Request Information

Get In Touch with Us