Imperial College London Diabetes Centre, Healthpoint Launch First Integrated Men's Health Clinic in Abu Dhabi
06 Mar 2019
Press Release
Imperial College London Diabetes Centre (ICLDC), part of Mubadala's network of healthcare providers, and its sister facility Healthpoint, a multi-speciality hospital in Abu Dhabi, jointly opened the Integrated Men's Health Centre, using a holistic approach to the diagnosis and treatment of erectile dysfunction (ED).
The first facility of its kind in Abu Dhabi employs a dedicated multidisciplinary team of experts including diabetologists, endocrinologists, urologists, endourologists, psychologists and reproductive endocrinologists. The new clinic provides assessment, investigation, testing and tailored treatment plans to patients.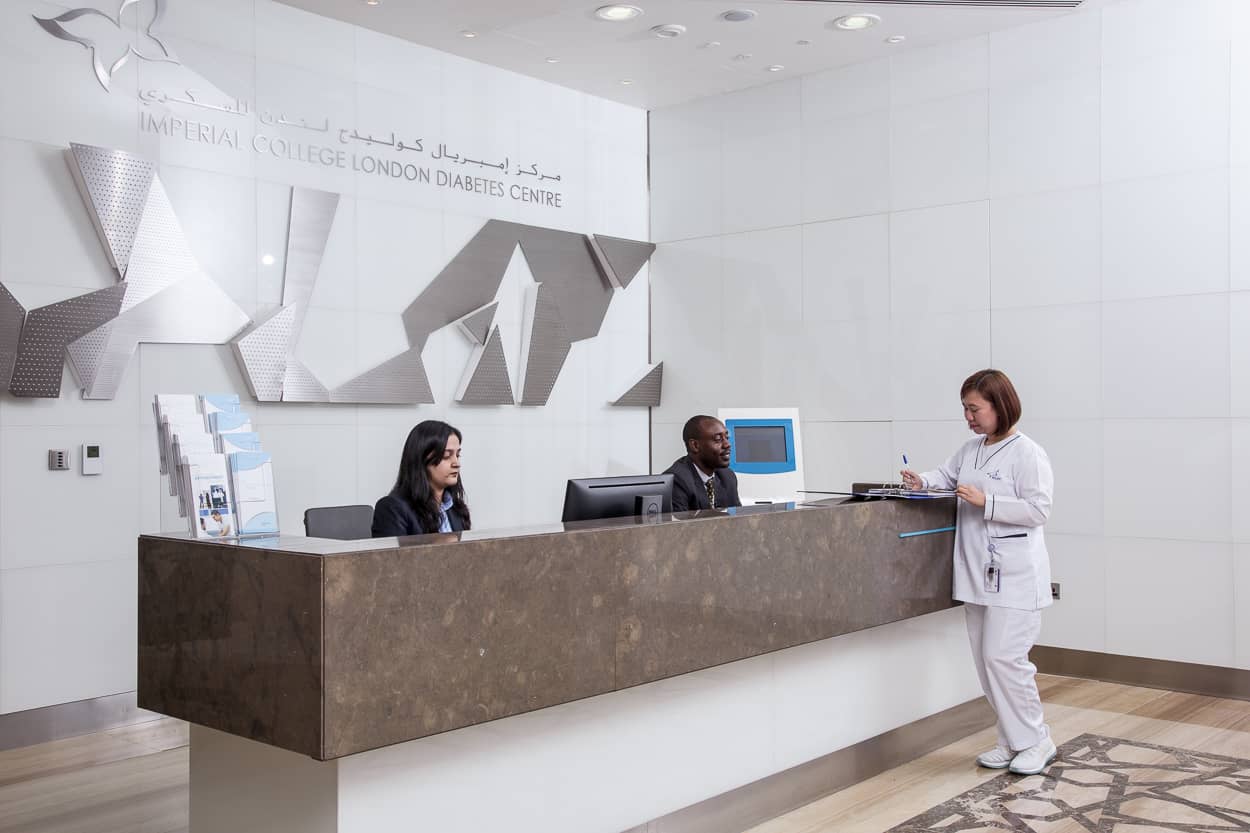 Patients su­ffering from erectile dysfunction, infertility and hormonal problems also have the added resource of the Imperial College London's Dr Channa Jayasena, Consultant in Reproductive Endocrinology, who meets with ICLDC's multi-disciplinary team through a monthly video conference to discuss specific cases.
ED is highly prevalent among men and becomes more common as men age. While accurate figures for the UAE are not available, ED has been closely linked to diabetes and related lifestyle diseases that are increasingly prevalent locally. Analysis of couples undergoing IVF treatment has also linked diabetes to infertility in men in the UAE.
Dr. Safdar Naqvi, Medical Director and Consultant Physician & Endocrinologist at ICLDC said: "As ED is gaining increased attention from the international medical community as a syndrome afflicting a significant number of men, the Integrated Men's Health Centre enables ICLDC to provide a range of highly specialised care and treatment options. Through combining the expertise of ICLDC and Healthpoint to form multidisciplinary teams, we offer the most advanced specialised treatment for this condition in Abu Dhabi with the utmost sensitivity and discretion. In addition, the new centre strengthens synergies between our two sister facilities."
Dr. Mai Ahmed Al Jaber, Medical Director and Public Health Specialist at Healthpoint added: "Healthpoint and ICLDC are two patient-centric health care entities constantly striving to achieve the best medical outcomes, and, through our integrated practice, men across the nation now have access to full-cycle care for ED and infertility under one roof. Patients are referred to relevant physicians and clinicians including the best dieticians, and urologists in our Department of Urology, who are able to test, diagnose and treat a variety of issues pertaining to ED."
Erectile dysfunction is the preferred clinical term describing the persistent or recurrent inability to achieve and maintain a penile erection of sufficient rigidity to permit satisfactory sexual activity for at least three months. It is not a disease but rather a symptom indicating an underlying physical or psychological problem, or a combination of issues.
The Integrated Men's Health Centre treats ED using a holistic approach that addresses all causes and effects. Treatment and prevention strategies at the Integrated Men's Health Centre range from adopting a healthier lifestyle and the use of pharmaceutical agents, to surgical procedures and psychological counselling.