Special Olympics Athletes Receive Urgent Dental Treatment Following Free Check-ups by Healthpoint Specialists
02 Apr 2019
Press Release
Dentists who performed health outreach work at last week's Special Olympics World Games detected tooth decay in almost half of the participants they screened.
A staggering 1,516 athletes (44.2 percent) examined during the Special Smiles discipline of the event's Healthy Athletes Program were found to have untreated tooth decay, while almost four in 10 (38.6 percent) displayed signs of gingivitis, commonly called gum disease.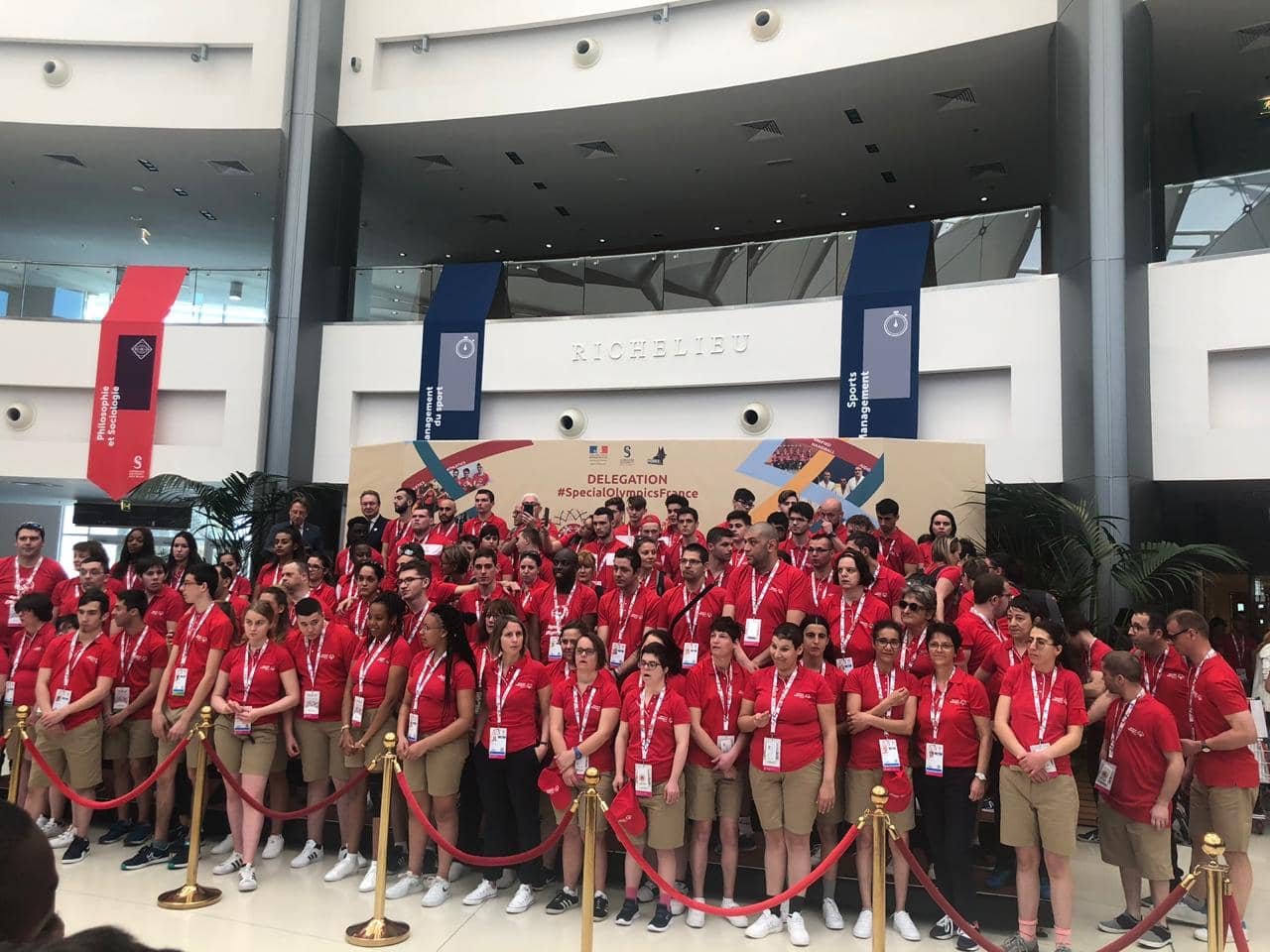 "This figure sounds shocking, but, sadly, it is fairly typical amongst people of determination," said Dr. Ilham Said Mohammed Abbas, BDS, General Practitioner Dentist at Healthpoint.
"Many of the people we screened had developed problems due to inadequate or infrequent brushing, sugary diets, and failure to attend regular check-ups."
Dr Abbas, who specialises in treating 'people of determination', added that some members of this group suffered discomfort or pain for extended periods due to difficulty communicating with relatives, carers and healthcare professionals.
She also explained that regular dental check-ups are important for everyone to maintain good oral health and that the frequency of dental visits depends on each person's teeth and gums' health and should be determined by a dentist.
In total, 3,429 athletes took part in the Special Smiles sessions, part of the Special Olympics World Games' Healthy Athletes outreach initiative. Urgent referrals were made in 146 cases.
Of the group, 313 (9.1 percent) were found to be experiencing mouth pain. Whilst in some cases this was due to temporary conditions such as mouth ulcers, which tend to resolve by themselves without medical intervention, many others were referred for follow-up.
Dr. Abbas added: "One young athlete I assessed had a very swollen face, with red, watery eyes. This falls outside my area of expertise, so I referred the athlete to the optometrists volunteering with Healthy Athletes' eye health program, Opening Eyes.
"Physicians there found that the swelling was affecting his vision and referred him for surgery to correct the issue. This is one of many examples of successful intervention that extends way beyond the program's official remit."
The Special Olympics World Games is a global movement which focuses on the empowerment of people of determination with intellectual disabilities through the power of sport. Its 'Special Smiles' initiative forms part of the Special Olympics Healthy Athletes Program, which targets conditions common amongst people of determination. Dr. Abbas together with Dr. Shereena Yaqoub Alsharif Alhashemi, also a Specialist Pediatric Dentist at Healthpoint, led the Special Smiles event at the Special Olympics World Games 2019 as Clinical Directors.
To book an appointment at Healthpoint's Dental Clinic, call 02 492 9000 or 800 AD HEALTH between 7am and 10pm, or visit Healthpoint.ae.